LOTION CONCENTRÉE HOMME - HOME Male Anti-Hair Loss Treating Shampoo 250ml
Contains Rosemary, Serenoa repens Cinnamon, Aloe, Galbanum, Calamus, Camphor, Myrrh, Nutmeg, Ginger, Arnica montana and Turmeric
Adjuvant shampoo in the prevention of male hair loss, formulated to meet the specific needs of male scalps subject to frequent washing.
LOTION CONCENTRÉE NATURALIS ESSENTIAE PARABEN FREE CLINICALLY TESTED
13 POWERFUL KEY ACTIVE INGREDIENTS - A POWERHOUSE OF NATURE THAT GIVES HAIR A NEW LEASE OF LIFE.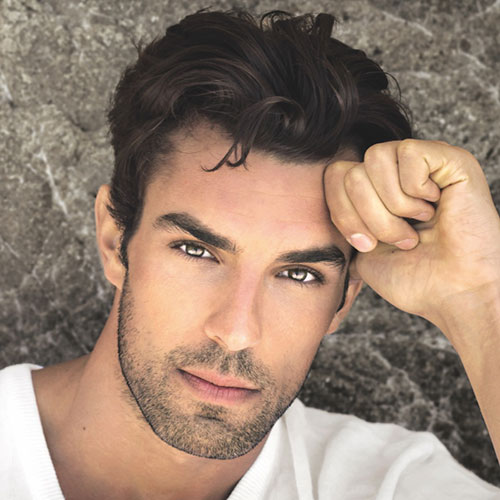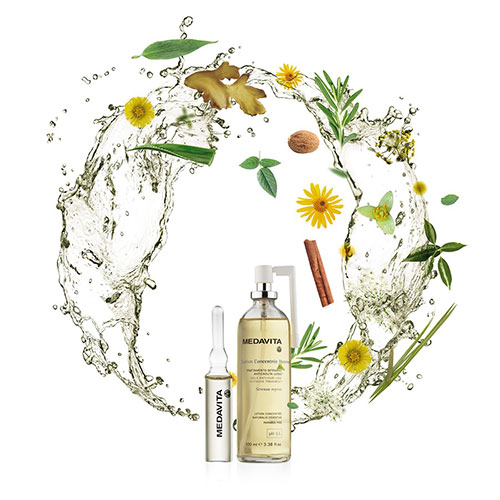 ACTION
Balanced cleansing - Protective - Dermo-purifying - Strengthening - Orthodermic - Invigorating - Smog-blocking
CHARACTERISTICS
Gently cleanses scalp and hair, eliminating the sensation of oily scalp that often accompanies male hair loss. Moringa extract protects, strengthens and stimulates the growth of miniaturised hair, which is most exposed to external aggressors, while Serenoa repens extract regulates the action of 5-alpha-reductase, an enzyme involved in androgenic alopecia. Ginger, Cinnamon and Turmeric essential oils invigorate the scalp. Enriched with the pool of Lotion Concentrée Naturalis Essentiae active ingredients.
USAGE
Apply evenly all over the scalp, massaging gently with the fingertips, then rinse thoroughly. Remove excess water and complete the treatment with LOTION CONCENTRÉE HOMME Male Anti-Hair Loss Intensive Treatment.
INGREDIENTS
AQUA (WATER), AMMONIUM LAURYL SULFATE, SODIUM COCOAMPHOACETATE, POTASSIUM OLIVOYL HYDROLYZED WHEAT PROTEIN, CITRIC ACID, SALICYLIC ACID, SODIUM BENZOATE, ALCOHOL DENAT., CURCUMA LONGA ROOT OIL, COCAMIDOPROPYL BETAINE, GUAR HYDROXYPROPYLTRIMONIUM CHLORIDE, LIMONENE, SERENOA SERRULATA FRUIT EXTRACT, EUGENOL, MALTODEXTRIN, MORINGA OLEIFERA SEED EXTRACT, CINNAMOMUM ZEYLANICUM LEAF OIL, ZINGIBER OFFICINALE (GINGER) ROOT OIL.